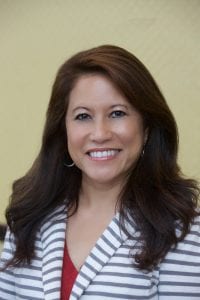 Tiamjon "Lee" Forbes is Director of Human Relations at the Texas AFL-CIO, a state
labor federation consisting of 240,000 affiliated union members who advocate for
working families in Texas. Forbes focuses on a broad array of connections inside and
outside the labor movement, leading community service initiatives, coordinating disaster
response, planning conventions, overseeing office operations, working with seven labor
constituency groups, and pitching in on legislative and political matters.
Among her projects, Forbes brought local, state and national resources to bear in a
year-long Texas labor response to Hurricane Harvey, helping raise hundreds of
thousands of dollars, overseeing distribution of gift cards to victims of the storm, visiting
disaster sites and taking part in relief efforts. In addition to her work with the Texas
Labor Management Conference, Forbes serves on the boards of the United Ways of
Texas, the Workers Assistance Program, the Asian Pacific American Alliance of Texas,
and the Office and Professional Employees International Union Local 298. Forbes is
also Secretary of the Texas Democratic Party.
A native of Thailand and a twin, Forbes came to the U.S. at age 7 and became a
citizen 23 years later. She is married to Donovan Forbes and has three children, Maya
and twins Ty and Jay.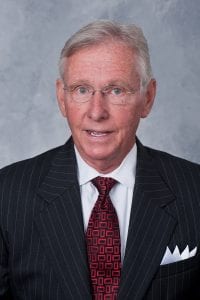 Mr. Fitzgerald is a 58-year veteran of the Houston waterfront. He joined his father on the
wharves of the Houston Ship Channel in 1959. In 1969, the ILA Local 28 elected him
president and he served in that capacity for 20 years.
Clyde Fitzgerald was appointed to the Port Commission by Harris County Commissioners Court
in June 2013. Mr. Fitzgerald chairs the Pension and Benefits Committee and serves on the Audit Committee.
In 1991, he was elected secretary-treasurer of the South Atlantic and Gulf Coast District,
which stretches from North Carolina to Brownsville, Texas. In 2002, he was elected president of 
the District and, in July of 2010, was re-elected to that position without opposition for another
four- year term. In July 2015, he became president emeritus of the district. Mr. Fitzgerald is also a member of its Executive Council.
He and his wife Vickie have been married for 53 years and are the parents of three adult children and have six grandchildren.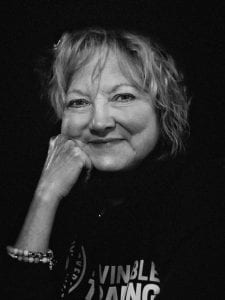 Gwen was a 37 year Southwest Airlines Flight Attendant and Transport Workers Union  
Local 556 Member. Gwen suffered a tragic accident in February of 2018 resulting in a 
traumatic head injury as the result of a fall and never recovered.
Gwen began her career as a Southwest Airlines Flight Attendant in March 1980 in her hot-
pants and gogo boots. She was always an active Member in her union and worked as a 
Shop Steward. In 2005, Gwen graduated from the National Labor College with a degree in Labor Studies. The following year, she ran for elected office and was elected the Dallas Domicile Executive Board Member.  Gwen joined the Local 556 Grievance Team working alongside Management in grievance handling, system board of adjustment and arbitration.
Toward the end of her term with Local 556, Gwen accepted a full-time position with TWU that
eventually led to her being appointed as TWU COPE Director.
Gwen also served one term as the Dallas Country Central Labor Council President and served on the Texas AFL-CIO Board of Directors.
One of Gwen's professional accomplishments about which she was most proud was her support for the advancement of working women. Gwen's hard work led to the expansion of the TWU Air Division Working Women's Committee to the entire TWU International Union.
In addition to mentoring hundreds of young women to take on union leadership roles, run for office, and stand together to fight for worker'rights, one of Gwen's final accomplishments was establishing a Women's Committee at the Texas AFL-CIO.
Gwen was also committed to her family and friends. She raised a beautiful daughter, Alyson, who chose a career as a teacher and will inspire others the way her mother did for so many. Gwen was also dedicated to her beloved sister and her nieces and nephews. Gwen attended the Texas Labor Management Conference in 2017 where she presented the Hall of Fame induction to TWU Administrative Vice President John Bland, one of her mentors. To her family, friends, and everyone who knew her, Gwen was taken from us way too soon.